Fall asleep fast and stay asleep all night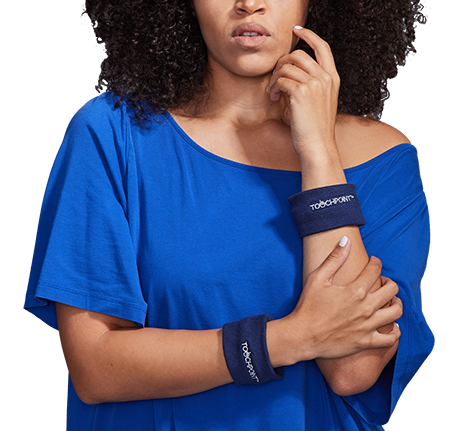 Stress is one of the most common and pervasive sleep disruptors. When you're stressed, your adrenal glands release hormones like adrenaline and cortisol that keep you wired and … awake.
If you can stop the stress, you can change your sleep. That's where TouchPoints come in. TouchPoints' proprietary neuroscience technology uses gentle, alternating micro-vibrations to get you back into calm, sleep mode in seconds.
SCIENTIFIC ADVISORY BOARD
A Scientific Advisory Board study found that when TouchPoints are used before going to bed, they both helped the subject fall asleep within 15 minutes and wake up 80% less in the middle of the night.
TouchPoints help your body manage the stress, one of the main reasons for sleep disruption, helping your body to relax for more restful sleep.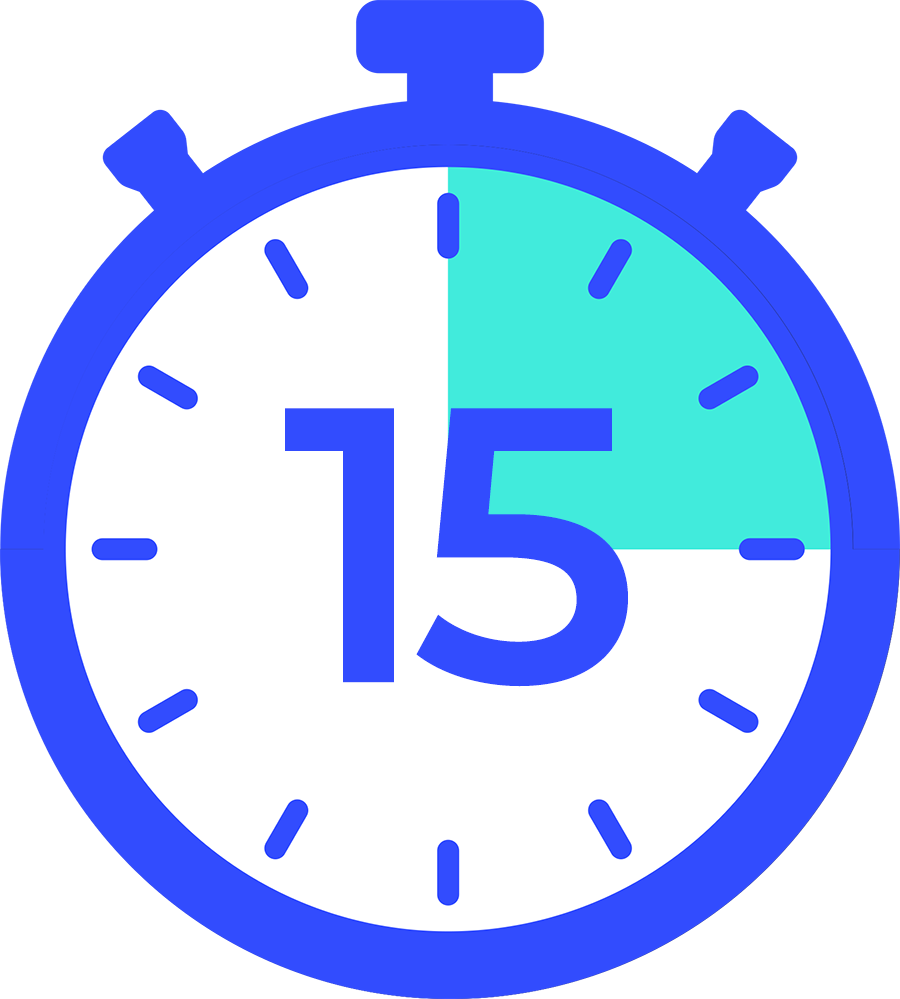 sIMPLE STEPS TO SOUND SLEEP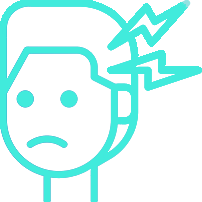 Stress is keeping you from falling asleep or causing you to wake up during the night.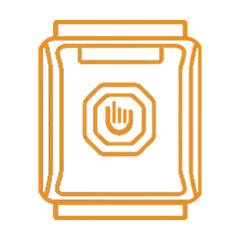 Activate sleep setting (blue light) on your TouchPoints. They will turn themselves off.

Relax as you fall (or fall back) asleep to the gentle TouchPoints vibrations.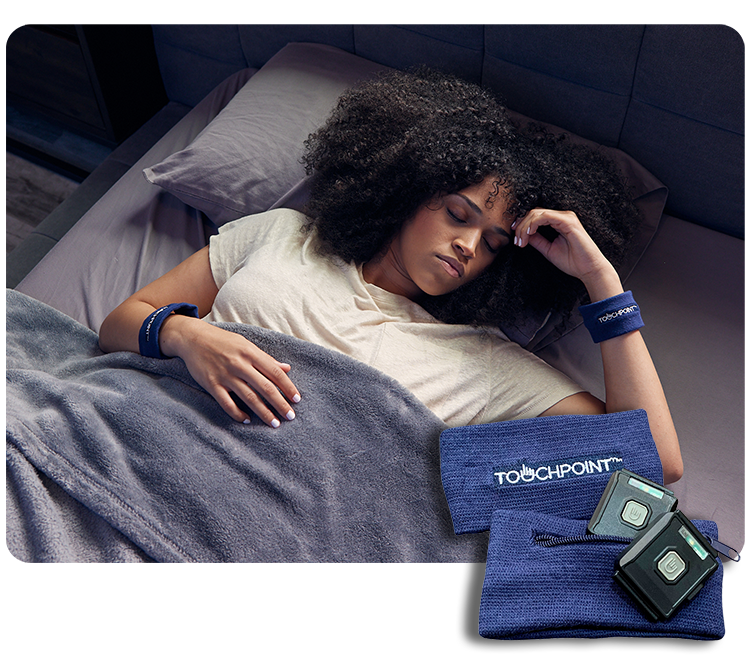 If you have difficulty falling asleep, simply place your TouchPoints inside the included zippered sweatbands on your wrists or ankles 15 minutes before bedtime. Your TouchPoints will shut off on their own - they have a built in 30 minute timer so you don't have to worry about turning them off once you fall into your restful night's sleep.
If you tend to wake up in the middle of the night and can't go back to sleep, keep your TouchPoints charged and on your nightstand. When you wake up, simply choose your setting (most people prefer slow/blue), insert your TouchPoints into the zippered bands and slide onto wrists or ankles.
30-DAY MONEY
BACK GUARANTEE
COMPLIMENTARY
CONSULTATION